Elaine Keep
5 minute strategies for b2b marketing: saas marketing 101
Updated: Nov 11, 2021
We have worked for multiple SaaS businesses doing B2B content marketing so now is a good as time as any for a recap on some top tips for marketing, with real SaaS marketing ideas we have used on other clients!
Remember that things take ages
The sales cycle isn't as quick as you'd think. We've worked with products that are very very cheap - and still - the tyre kicking. Long sales cycles mean that people need to be coaxed into the business. The best way to do that is to kill them with content or give them a free trial.
Not every SaaS business we have worked with offers a free trial. It's some sort of a misnomer that all SaaS businesses do this, but ultimately, it can be labour intensive.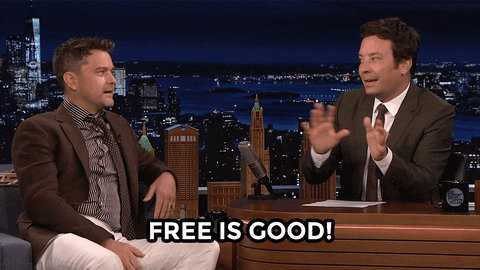 Some of the products are so niche, require so much data to be imported to make meaningful services that a free trial offers next to nothing. Our advice would be to either give out the tool free to a few key influencers in your sector for a set time period. The benefits? You get the chance to get a review, social credit if they promote you, and the ability to sign them up as a paid customer later on.
No chance? Stick with content but do it properly. Don't phone it in.
In one business we reached out to an expert (we used a professor related to the field) and created a range of educational video content that was sent in a drip to subscribers. This guy had a PHD and a TONNE of amazing insights. It wasn't sales led, but the email open and click rates to the videos went through the roof.
We still love this idea. It's high value, good content and people are willing to subscribe to get it. Too often we think content is a blog, but it can be on any medium.
2. Focus on the service as your b2b saas strategy
Customer success and service, how you talk to customers and solving their problems sounds like something that's nothing to do with marketing.
But what makes marketing easy as pie is a great, well-connected customer promoting why you are so great.
The human element of the service is what creates tweets, reviews and word of mouth recommendations. With another client, we've gathered over 65, 5 star reviews for their service on an impartial review site. No tricks, no incentives - just the herd mentality where one person follows another.
We can't take the credit for that - but we can tell you that when we hit 50 reviews, that became an animated celebration video. We can say we retweet all the great reviews.
3. Become an event creator not an attendee
How can you stand out? An annual update, industry news, an awards ceremony, virtual guides - there are so many ways to push your agenda in exciting ways and being the event is way cheaper and more effective than paying to be at an event.
One of the coolest things we've done is running an annual award on November 5th (fireworks, etc) with a ranking of the best customers in a client's portfolio, and why - a Stunning Display.
This worked for a few reasons. We are all in our bubble and always want to see what our competitors are doing. It gives motivation and inspiration in the content examples. It showed off the tech and the features that made winners win.
It also gave credence and clout to the winners, to who we gave medals to. It created ongoing content for these brands, and the ability to add 'winner' to their email signature and to showcase their award on their website. We did a build-up and did a live on the day reveal.
Nowadays, we'd probably switch that to an evening event or an online conference, but even sending an email at midday with the winners still kicked out all of our expectations to engagement rates.
For them, they didn't pay a penny (except their licence fee!) but they got something for nothing. We also gave honourable mentions to other great businesses, which spurred them on to win the next year, all with the help of a new premium feature.
4. Show you are 'an alternative to....'
Don't hide from your competitor when they come up in sales meetings, meet them head-on. We have found with every SaaS business that one of the most powerful tools for the sales team to have was a checklist of what the next 2 best competitors do, and what the company does. This appeals to the logical side of people as they near a sale, and while I have never pushed this out into the web, it's a great tactic to have on your side.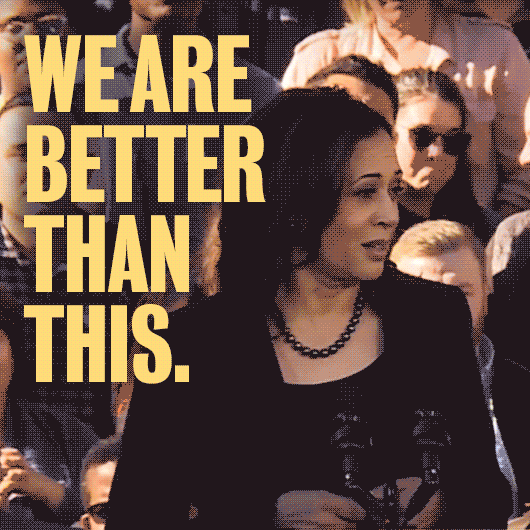 Note - it takes a lot more time than you think to analyze a competitor - but this activity also brings out powerful insight for your product team.
5. Team up with proper partnerships and nurture these
SaaS does so well with partnerships. Whether it's a joint webinar, a partnership sales model or just a one off campaign of promotion or even a social shout out for each other, a deal with a similar yet not competitive service, you are opening yourself up to a like-minded audience. You can even do this with your paid ads on Twitter, aligning yourself to followers of the partner brand.
They have their own email database, social channels. blog readers and even people who see their email signatures. A mutually beneficial relationship that you can identify and utilise will see you succeed far quicker.
Just like being mates with an influencer, you're getting a fast track to the sector's movers and shakers - something you would pay thousands for with a traditional media route.
Request our SaaS case studies!


You need your b2b saas strategy sorted? Speak to us!
Want punchy, interesting and engaging content with a red hot reception? Speak to us today. You know it makes sense.
About us
Your Marketing Managed bridges the gap between using a marketing freelancer specialising in one niche, and a marketing agency with expensive rates that might not execute on every idea.
It's a unique hybrid freelance/agency model - specifically for b2b - but that's a mouthful - so the name Your Marketing Managed fits the bill nicely.
Created from the concept of offering marketing agency services without London marketing agency prices, Your Marketing Managed offer b2b marketing strategy, which includes website copywriting services, blogging services, content copywriting, b2b email marketing and general 'b2b marketing / freelance marketing tasks in everything from traditional, digital and events.
You get the perks of the rates similar to a freelancer with the multiple skills and strengths associated with a marketing agency.
We charge on a project basis or a day rate, with lightweight contracts to suit both parties.
Your Marketing Managed was founded in 2017 and is run by Elaine Keep, a previous head of marketing for PLC and SME businesses in the areas of eCommerce, software and SaaS. Elaine is also the editor at the Incentive Marketing Association and Incentive&Motivation and a member of Wiin (Women In Incentives Network.